Apply to be an Item Writer

Help shape the future of NREMT examinations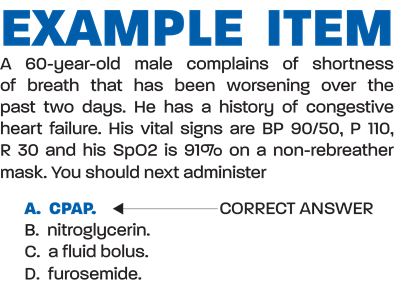 Before traveling to Columbus, the NREMT prompts item writers to draft several items ahead of the meeting. Once here, item writers discuss and edit all of the drafted items. Those items that the group agrees on will then move forward through review by NREMT staff, pilot testing and performance analysis. The items identified as the best from these processes then finally find a home on an NREMT cognitive examination.
How do you build an examination?
At the NREMT, we start with item writing. Several times a year, the NREMT gathers a diverse group of EMS professionals from across the nation to draft and review high-quality questions for an NREMT examination. These two- or three-day sessions are called item writing meetings and are held at the NREMT headquarters in Columbus, Ohio.
Item writing meetings are exciting professional development opportunities for any member of the EMS community. Participating means you're part of a prestigious group helping to shape the future of NREMT examinations, and your work as an item writer has a direct impact on ensuring the care and protection of the public.
Ready to participate?